HELLO,
Everything was good until 1st July.We never expected this would happen to us. This happened just in blink of a second and I still can't believe why and how this happened. My kid has fallen from 2nd floor which left severe injuries to the neck and the brain. The kid's condition is very critical and the surgery should be done as soon as possible.
My son SHANMUGHA SASHANK 3years old and suffering with serious injuries in Neck and brain. He is undergoing treatment in SIMS HOSPITAL.We have already changed 2 hospitals, the previous one was APOLLO. We do not have enough money to continue the treatment at APOLLO.Now the kid is being treated in SIMS HOSPITAL. We are spending 40000-50000 everyday and if don't pay the money they're not giving treatment to the kid. We tried almost everywhere for the amount and many people have helped us and got around 2-3lacs but still we need around at least 700000 for my kid's treatment.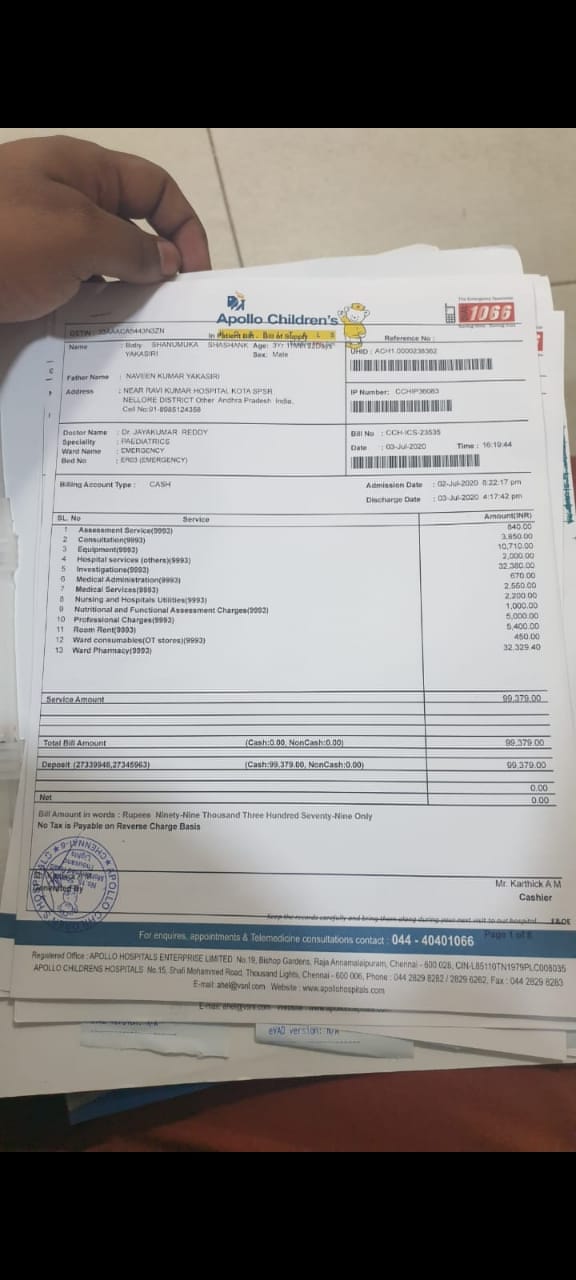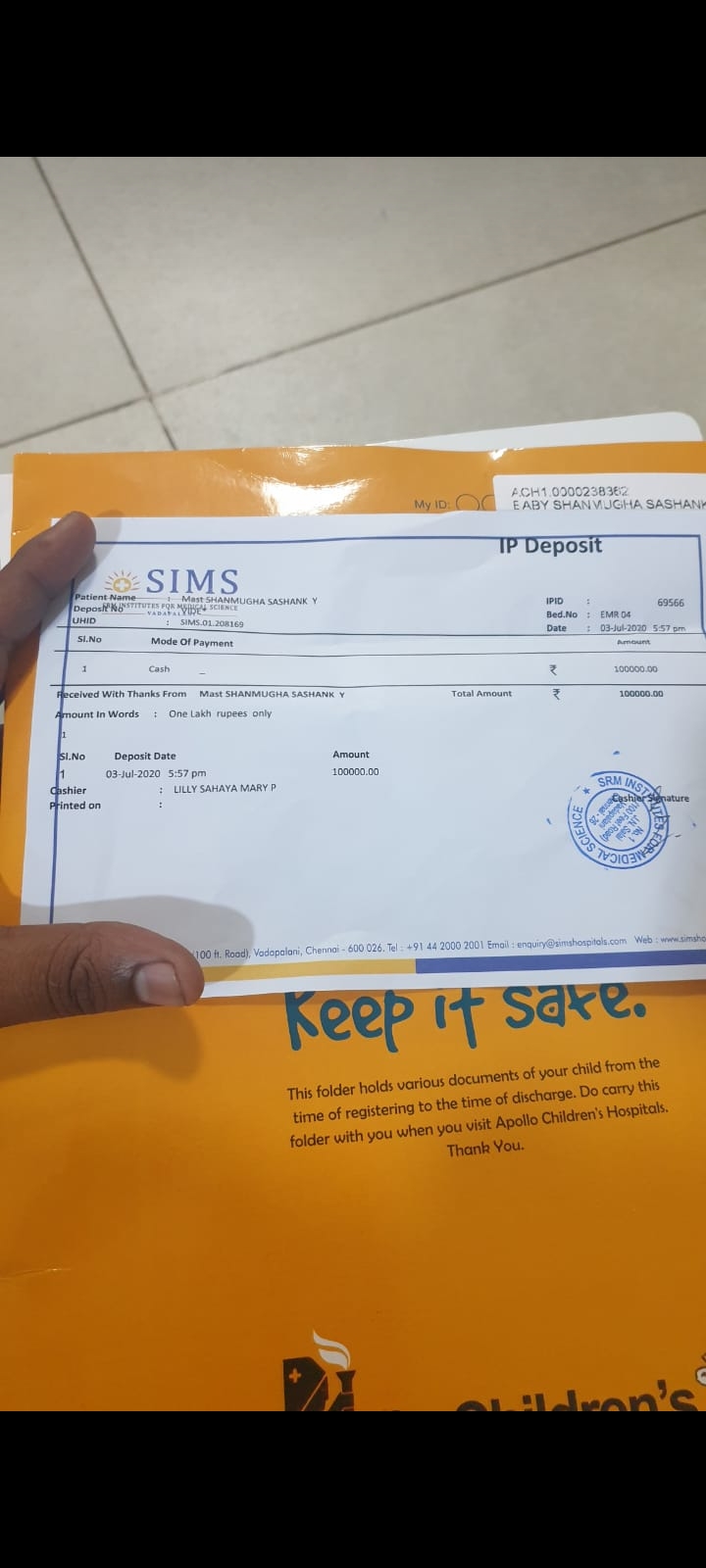 I work as a carpenter and wooden cutter in construction field and we live in Nellore. My family condition is very poor and we have shared this news to everyone. Still we need your support, help and prayers for my kid. Please come forward and do the needful to my little kid.