Hi,
My name is Shilpa Ponnapalli and I am raising funds for my 13 months old baby boy, Saharsh Ponnapalli who is suffering from bone marrow failure and is undergoing treatment at Little Star Children's Hospital, Punjagutta, Hyderabad.
Google pay no - 7799599885(BABY FATHER MADHAV)
The doctors have told us that he needs to undergo a Bone Marrow Transplant to get better and live a normal life. The treatment is costing Rs 2000000 more and we need funds to continue the treatment and save his life.
We are unable to pay the required amount because we cannot afford this much huge amount. We have already exhausted all our funds on his treatment till now and can't bear the huge cost of treatment anymore.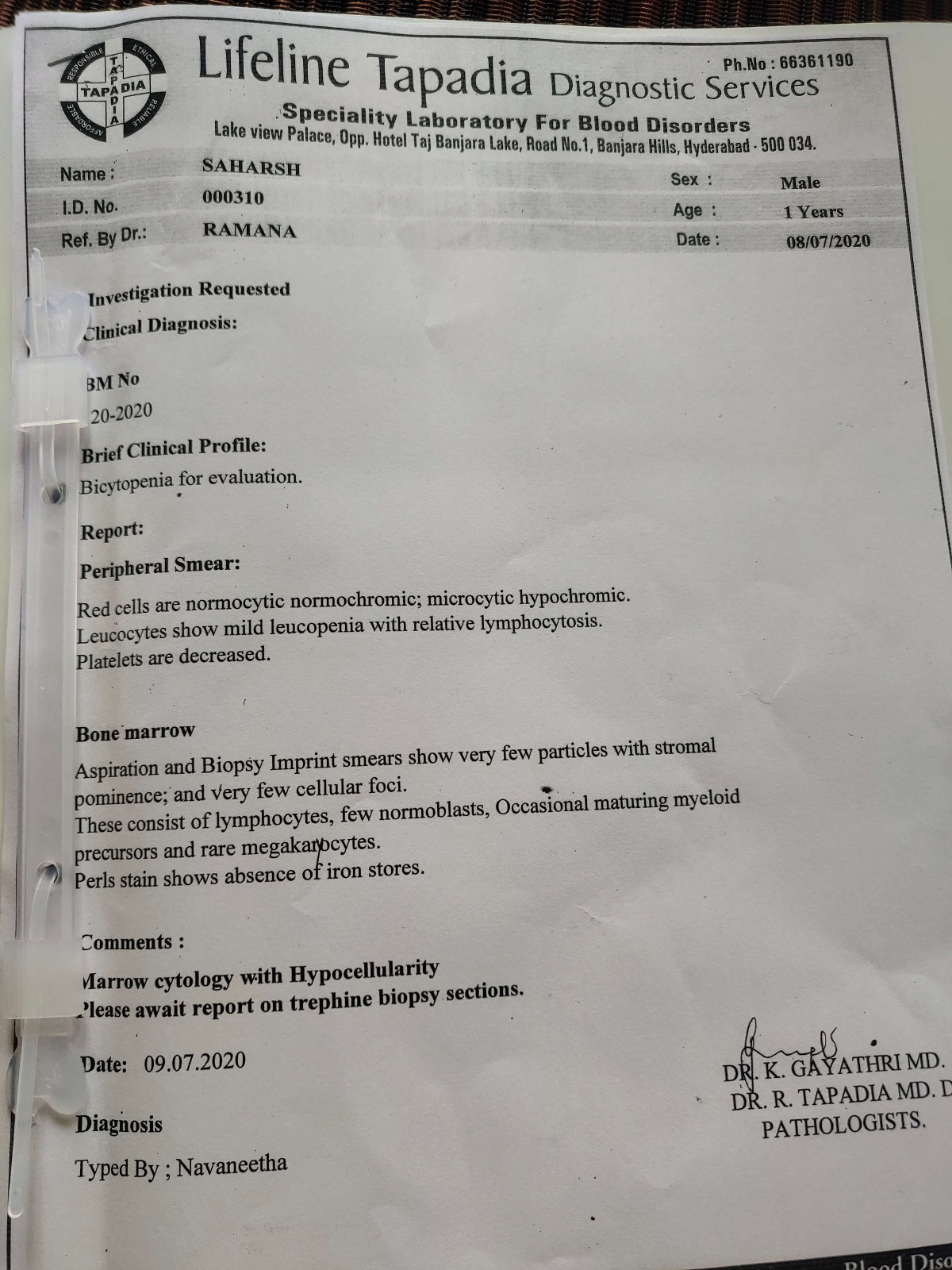 I request you to kindly contribute towards the treatment and help during our time of need. Each contribution is important!
Please help us raise the required amount by clicking on the donate button sharing this fundraiser with family and friends.
We are grateful for your help and wishes.
WE NEED YOUR PRAYERS.
GOOGLE PAY NO, Phone Pe, Paytm - 7799599885
FOR INTERNATIONAL or BANK TRANSACTION,
BABY FATHER ( MADHAV ) ACCOUNT DETAILS
ACCOUNT NAME - PONNAPALLI LAKSHMI SAI MADHAV
ACCOUNT NUMBER- 009799300002221
Remarks - (saharsh)
IFSC CODE- YESB0000097
YES BANK.