Hello Everyone,
I am Sujith Sundaran and my wife Sruthy Sundaran. We are seeking financial aid for our newborn baby's treatment.
He is our new born warrior only 7 days old. We need to give him a healthy life. He need an urgent "Heart surgery". After completing the Echo test doctor suggested for urgent heart surgery
The baby's heart has been diagnosed with blocks in valves and is of a much smaller size than normal.
Baby needs to undergo an immediate bicuspid aortic valve repair surgery. It is a surgery that will help to sustain life and will approximately cost Rs 1,50,000.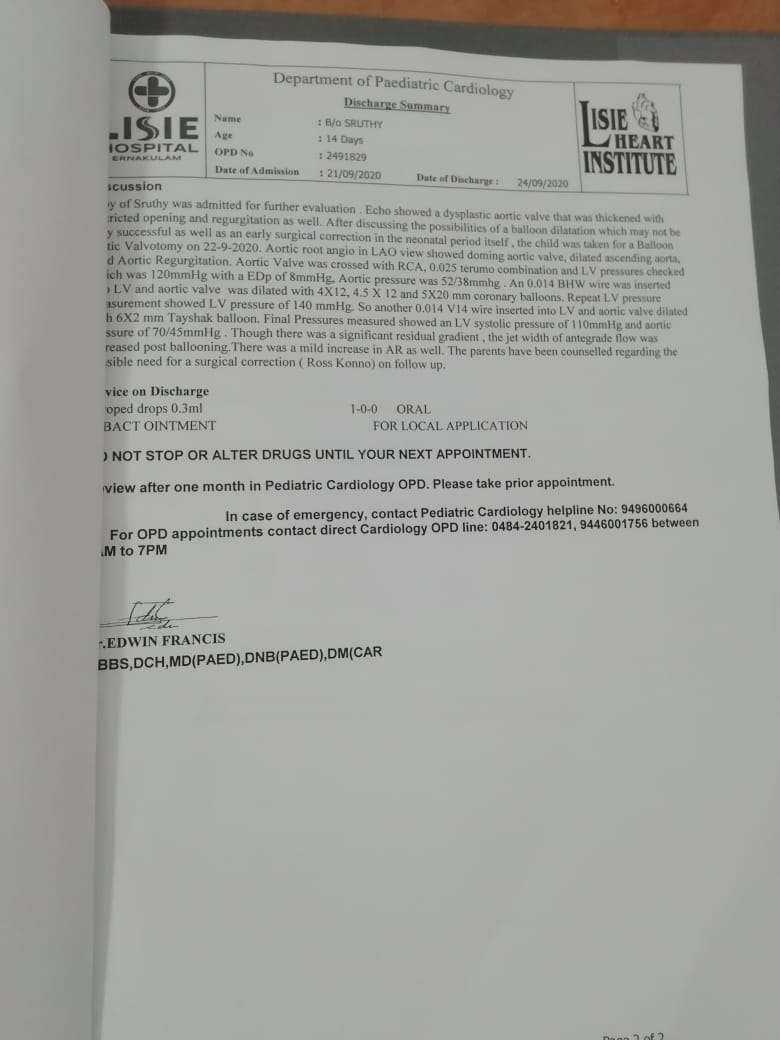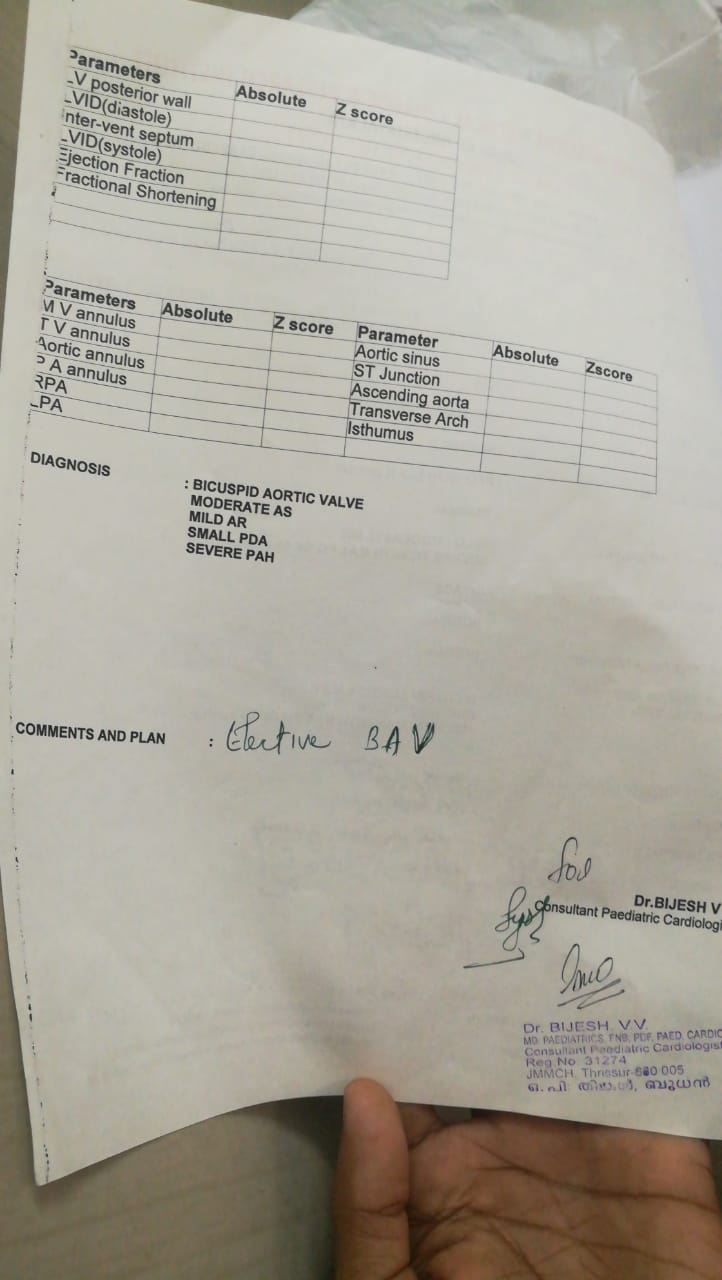 All of yours support is required. We have used up all our savings for his initial treatment, delivery & medicine. We are not in a position to afford newborn baby's * life saving surgery* with our minimal small salary. Please be kind to support us in such a situation.
We are grateful for your help!