My name is Jyoti Parmar and I am here to raise funds for my daughter Bhakti Parmar who is 7 years old. Bhakti lives in Mumbai, Maharashtra with her parents. She is a student.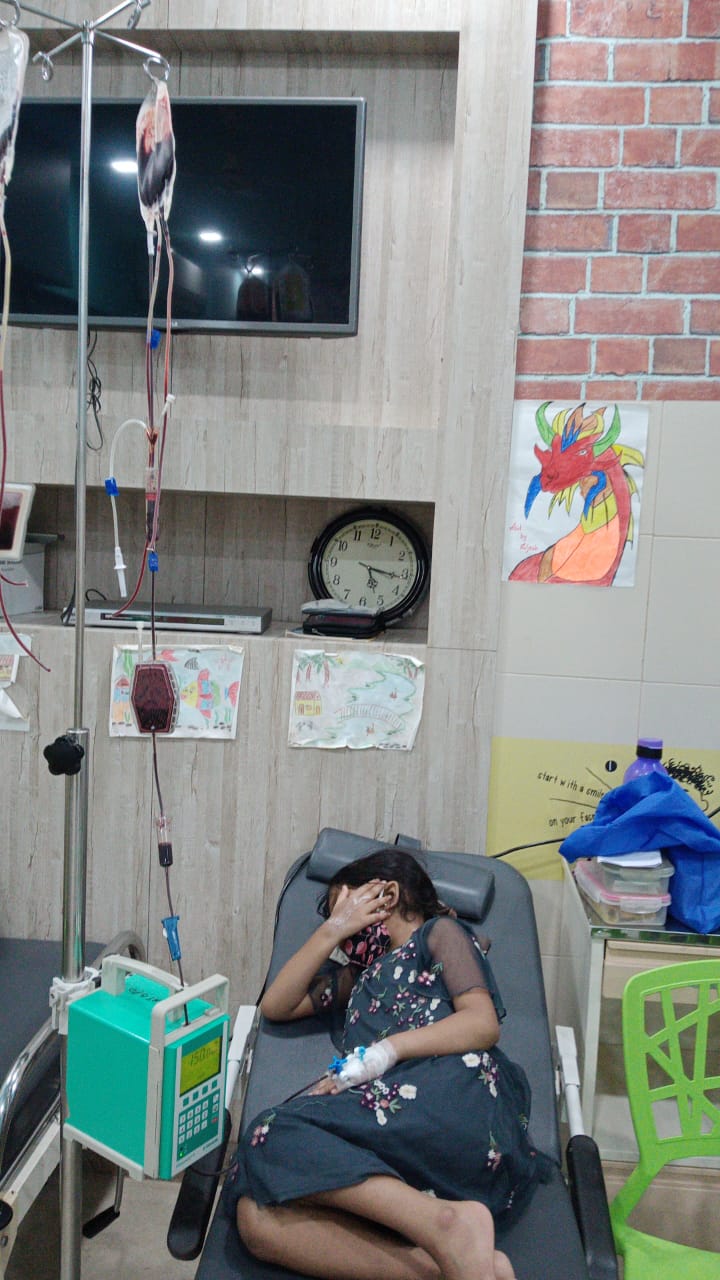 To make a living, her father works as a sweeper in BMC and mother used to work as a house maid but due to covid 19 she lost her job. Bhakti is suffering from Thalassemia major from more than a year.
She is currently admitted and receiving Stem Cell Transplant in Bai Jerbai Wadia Hospital for Children, Mumbai, Maharashtra. In the next 30 days, we need Rs.1,650,000.00 more for her treatment. Please come forward to support my cause. Any contribution will be of immense help .
She already lost her first child with the same problem, let's help this mother from loosing another child. Please show some humanity and help this child to get well soon.