Hi,
My name is Ravindra and I am raising funds for my son, Prince who is suffering from Leukemia & is been treated at Rajiv Gandhi Cancer Institute & Research Centre.
The family has done all it can to collect the total amount required for the treatment but Rs.10,00000 more is required to pay for all the medical expenses.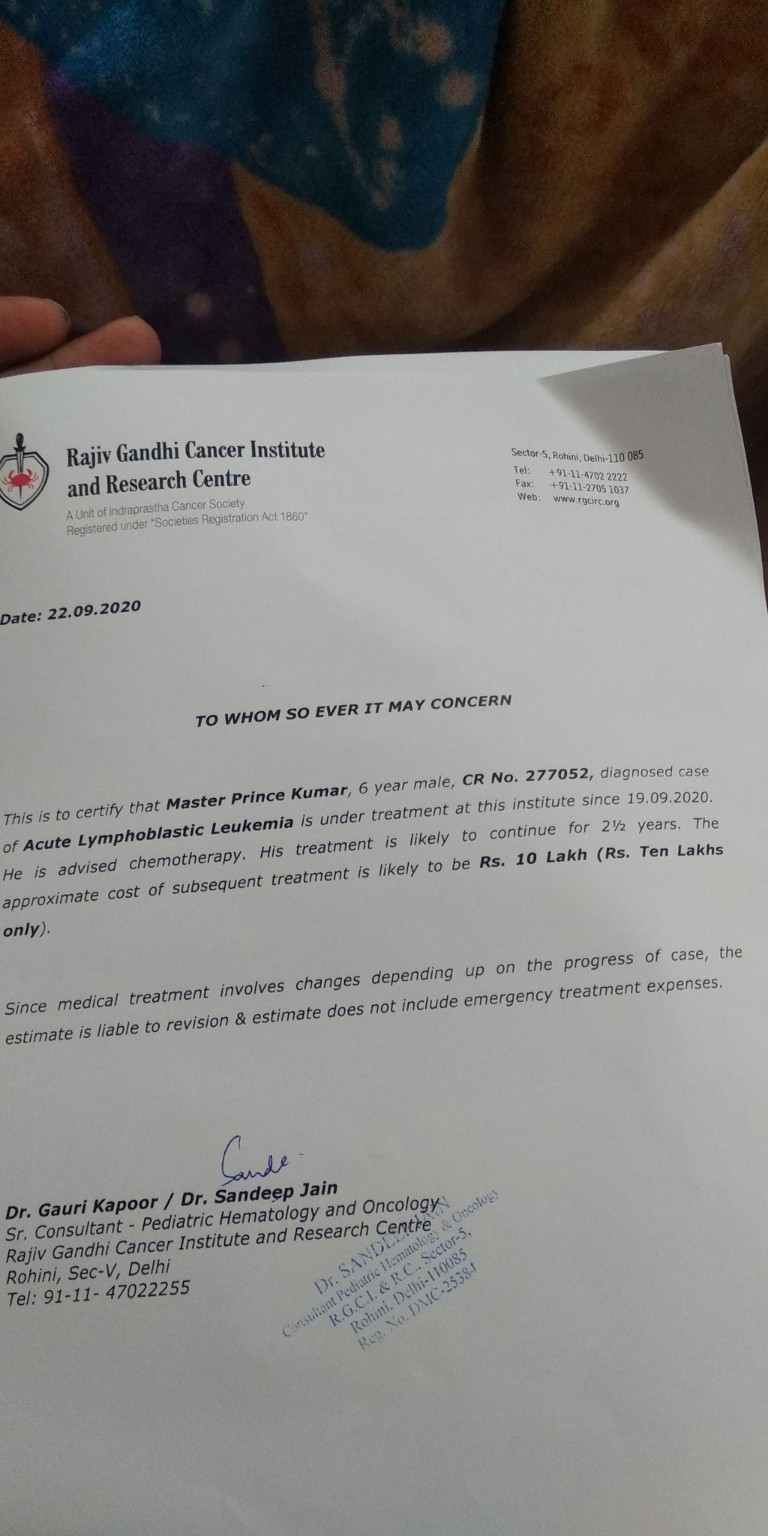 As the amount required is huge, I request you to kindly contribute towards the treatment and help during this time of need. Each contribution is important!
my son treatment. I need money. If treatment not done than I will loose my son, If it will happen than my life will be destroyed.
sir my son prince Kumar is 6years old which got blood cancer and admitted in Rajeev Gandhi cancer hospital in delhi Rohini.He got one week treatment in Muradabad cosmos hospital U.P.But condition not well. Now he transferred to Rajeev Gandhi cancer hospital.
Kindly help me asap and find attached cancer report.
Please help us raise this amount by clicking on the donate button and sharing this page with your friends and family.
We are grateful for your help and wishes.
Thank you.