This 5year Old Kid Rishi Kumar Rathod, is suffering from BLOOD CANCER(LEUKEMIA). He is Undergoing CHEMOTHERAPHY treatment in RAINBOW HOSPITAL, HYDERABAD. The duration of the treatment is upto 6months followed by maintainance fees for 2years, and the overall treatment amount is 12,00,000(12lacs).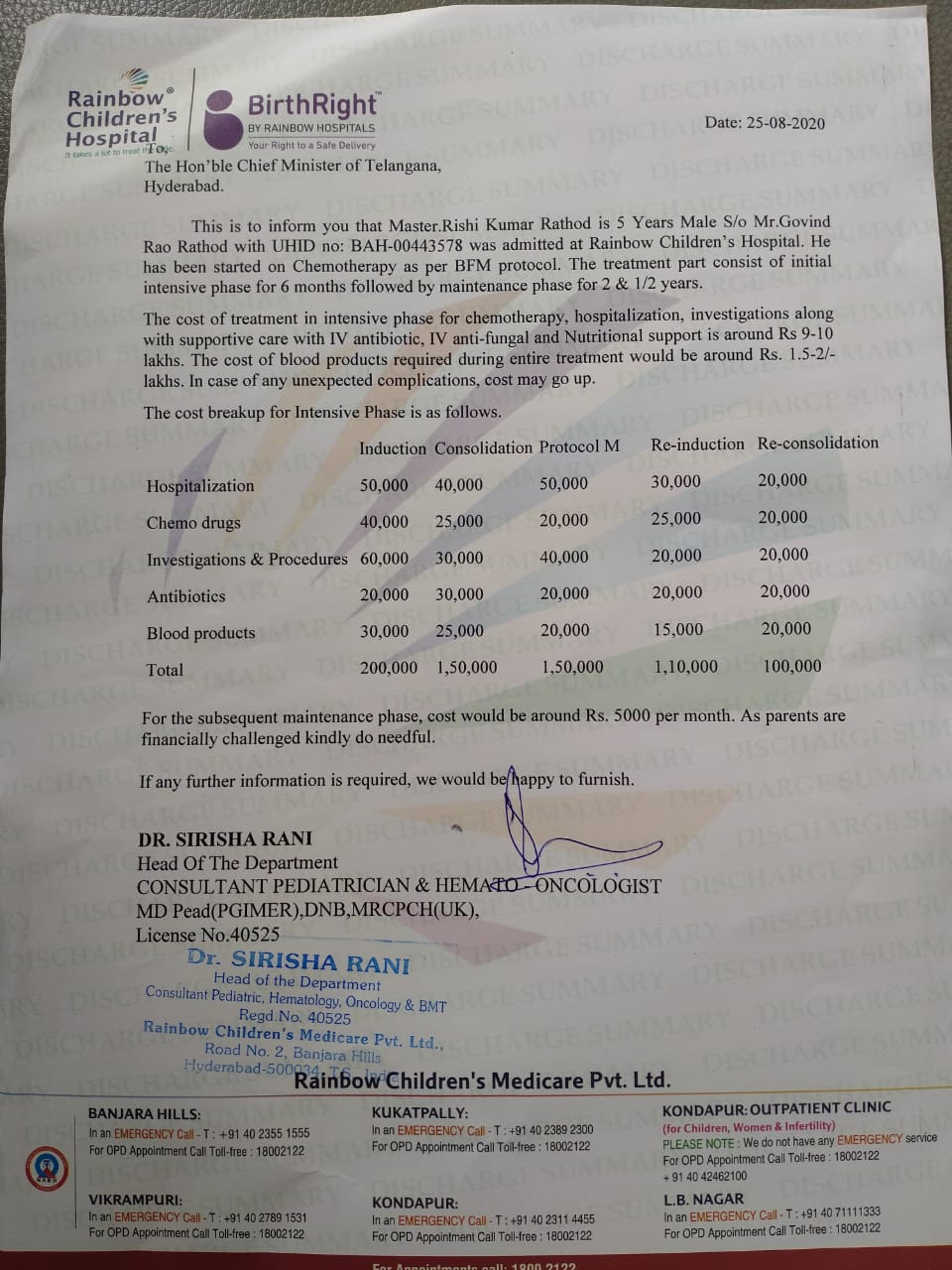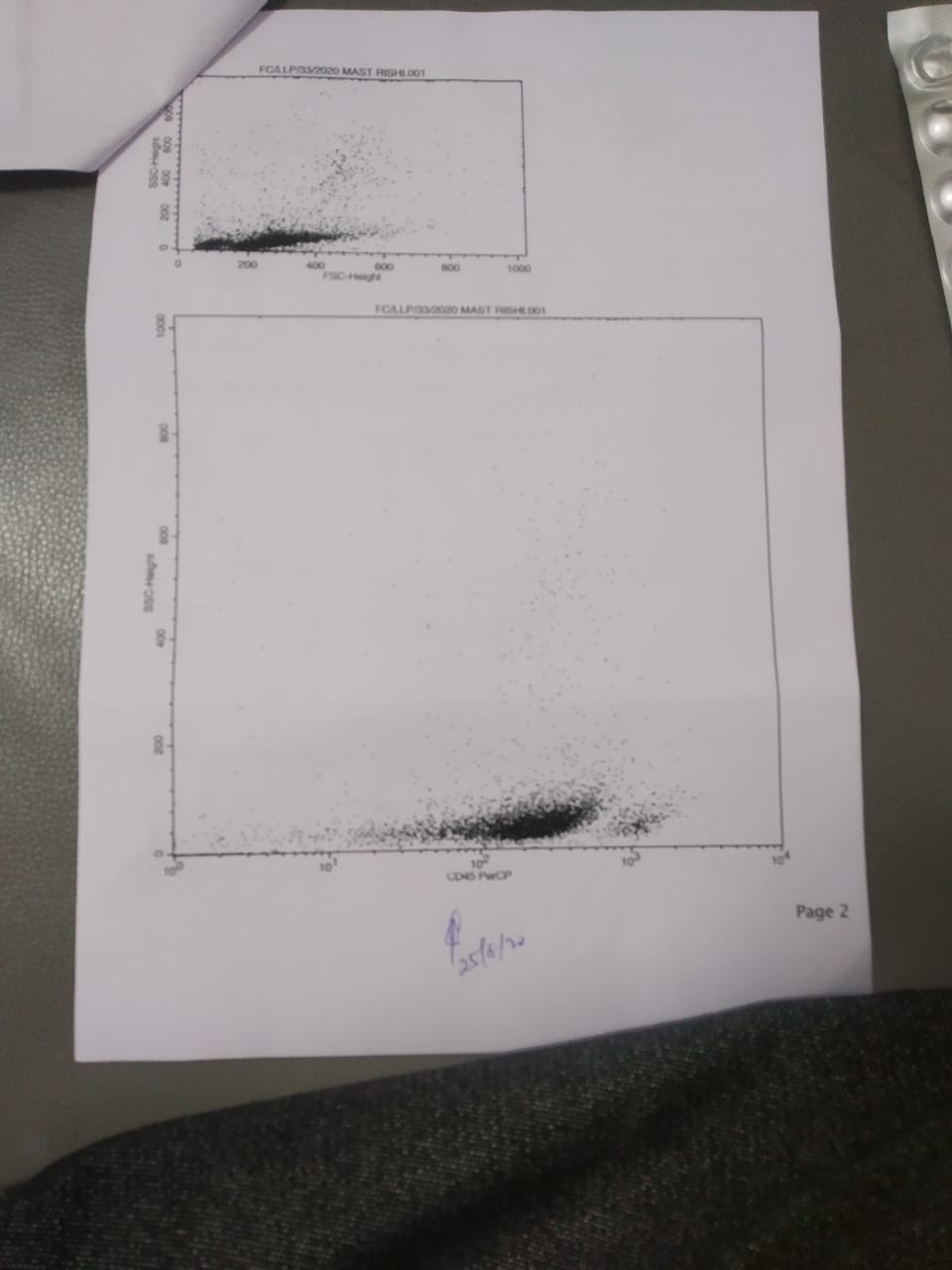 The Family is from a very poor back ground, the kid father is working in nizamabad as a ration shopkeeper and kid Rishikumar mother is homemaker, after lot of struggles father govinda has arrangged only 2lacs with the help of his family and friends. In this traumatic situation it is very difficult for them to arrange more 10lacs. So, lets help this kid and pray for his speed recovery and lets bring a smile on this little kid face..
The cost of the treatment in intensive phase for chemotherphy hospitalization,investigations along with supportive care with IV antibiotic,IV antifungal & nutritional support is around 9 Lakhs . The cost of blood products requried during entire treatment would be around 1.5 lakhs .In case of any unexpected complications cost may go up .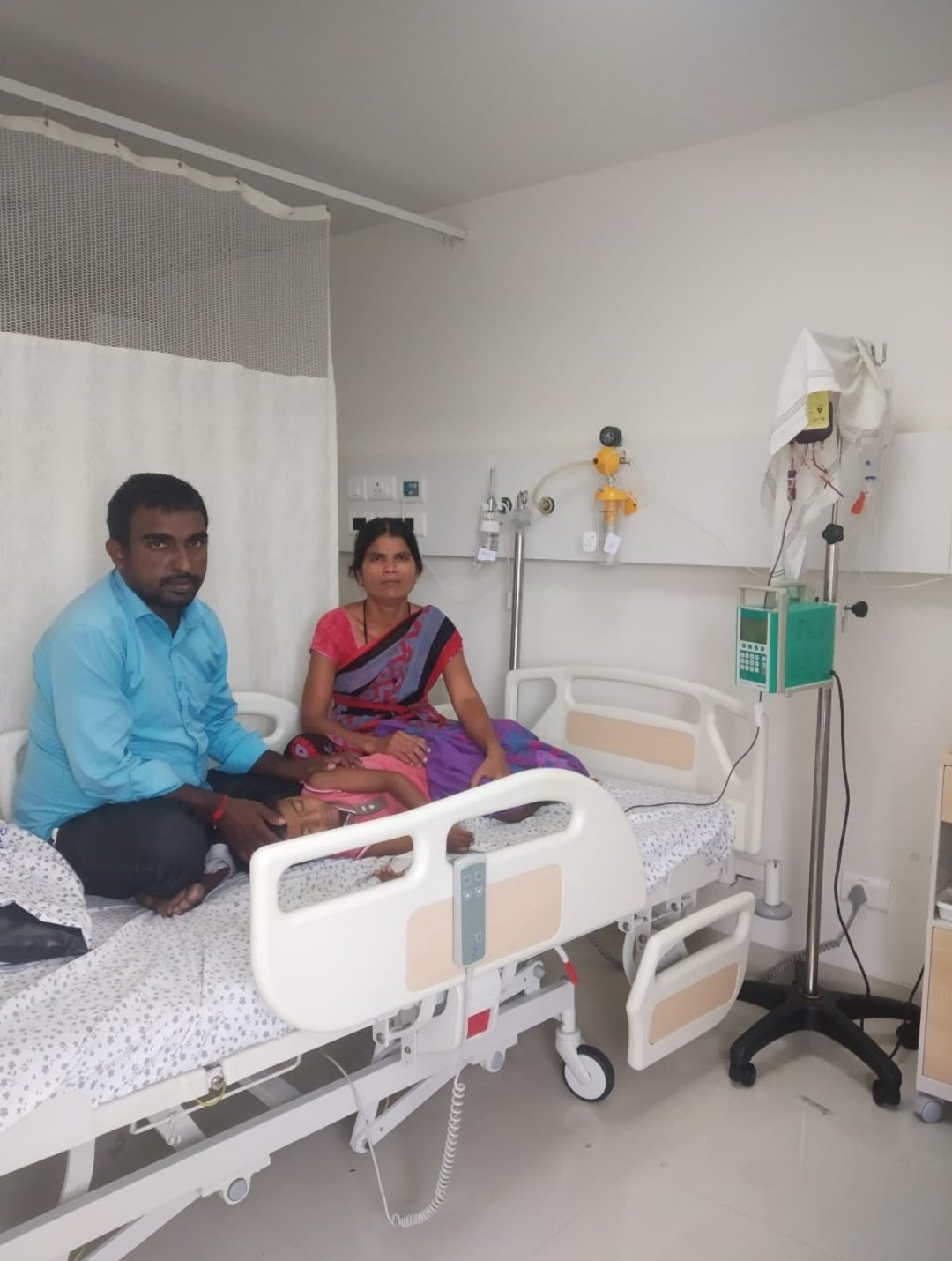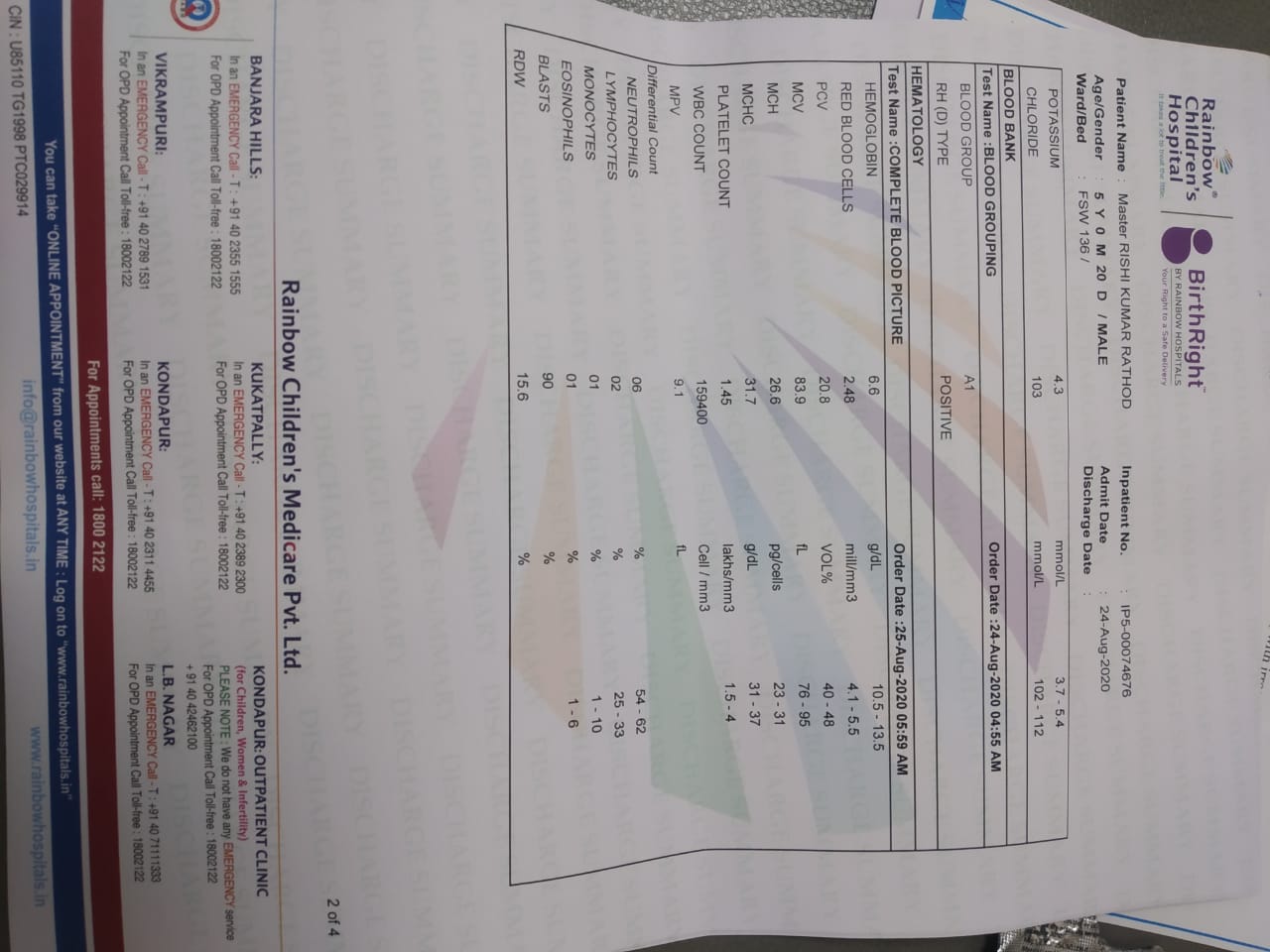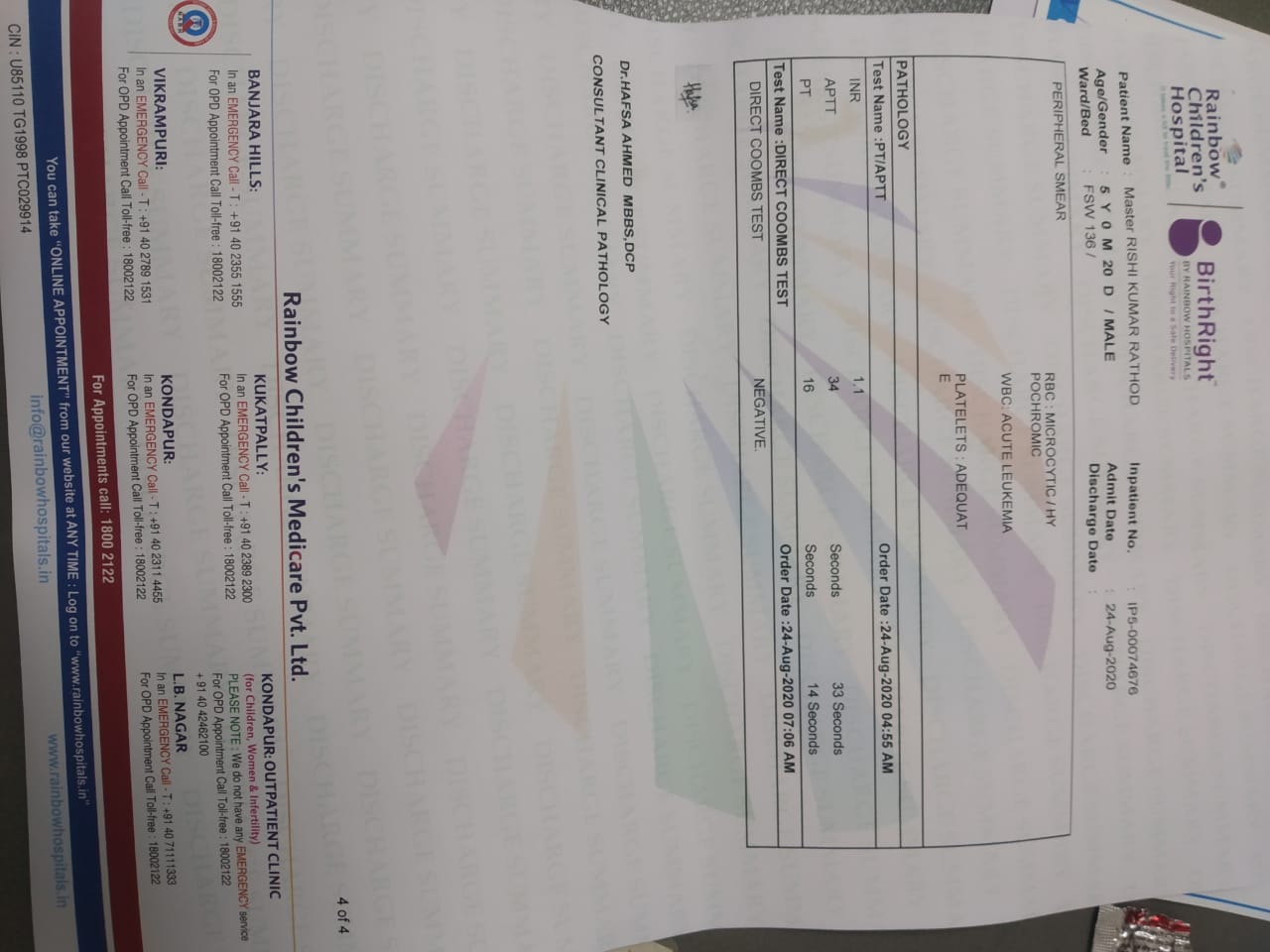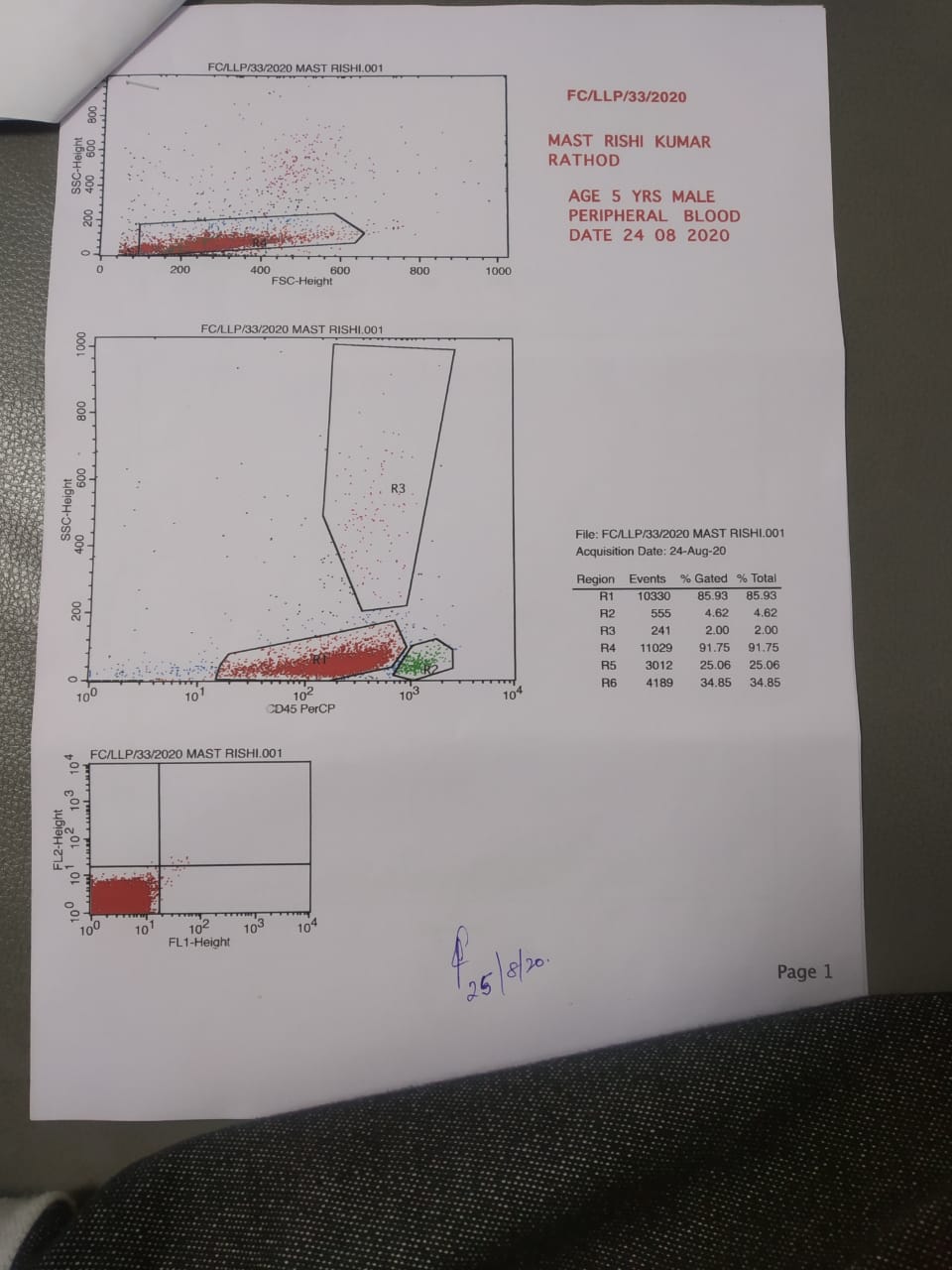 This Kid Need Your Help and Support Immediately. Please Come Forward and Help this Little Kid.