Hello Supporters,
Mrs. Aruna's baby, 25 days kid is suffering with Conginential Heart disease TOF, large maliginated PM VSD with left to right shunt, planned for surgery intracardiac repair (ICR). The baby is in medications and the surgery should be done as soon as possible. They have changed 2 hospitals and now shifted to Rainbow Children's Hospital for the better treatment. They spent almost everything they had and now they're seeking for CMRF funds but they do not have enough time for surgery.
The background of family is very poor and its just a month baby. They have not even named the baby yet and the little one is struggling for life.There are two small holes in the baby's heart, the surgery required 6 days of CICU. Please come forward and help this little kid get the treatment done and welcome to the world again!
Raju is a cab driver and his baby boy who is just 25 days old has a hole in his heart. Doctors have confirmed that They would be able to save the baby Only of the surgery(worth 3,50,000 INR) is done within 30 days.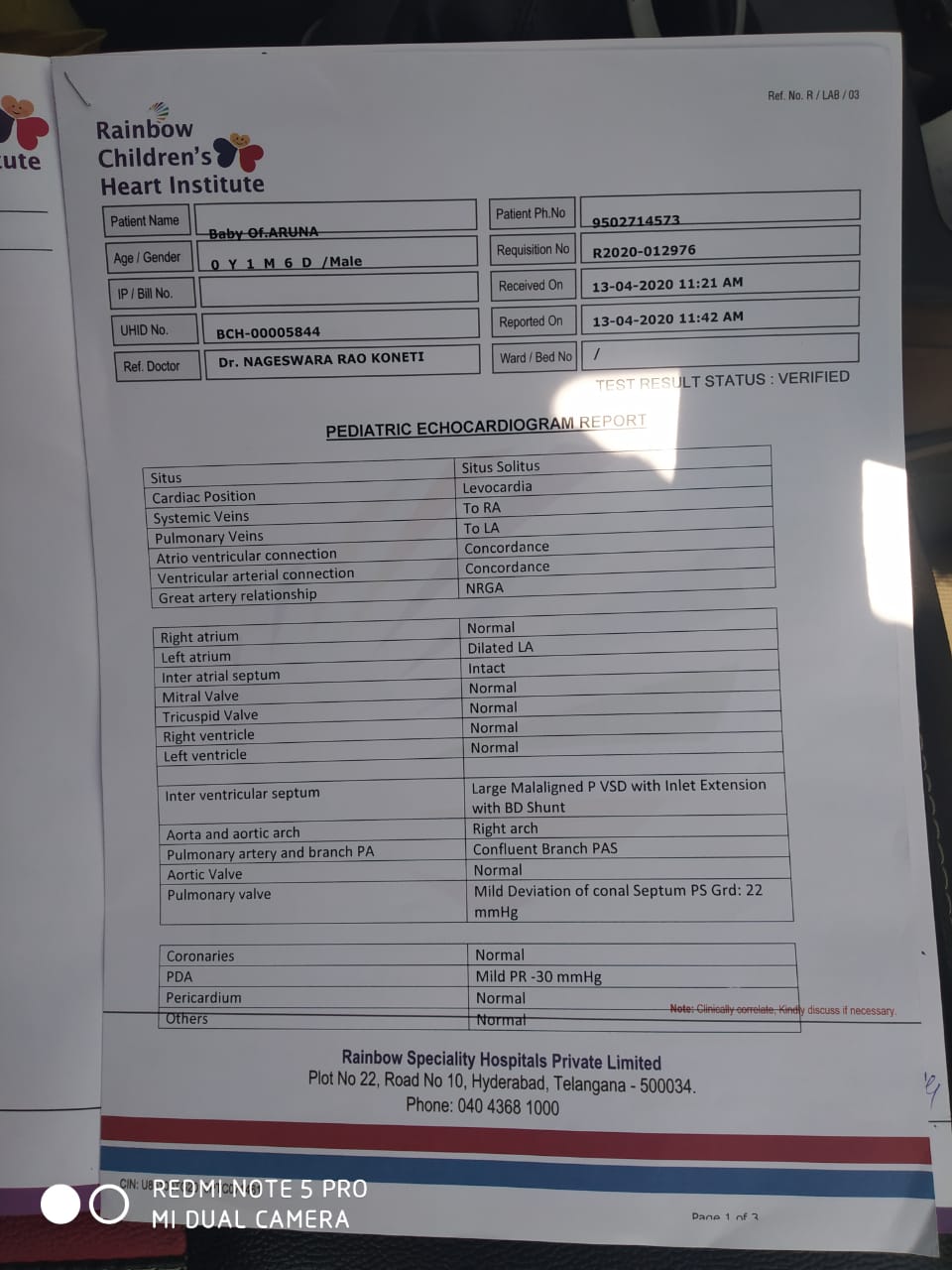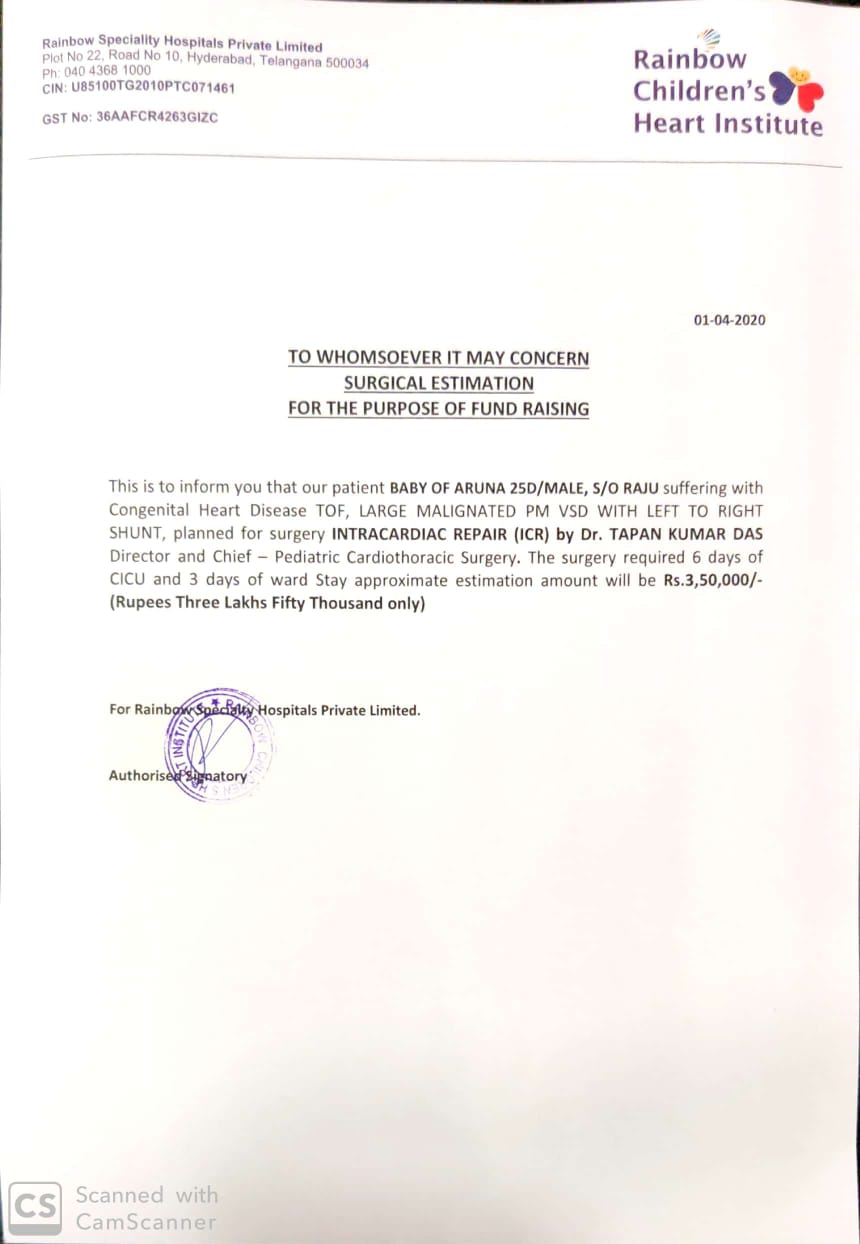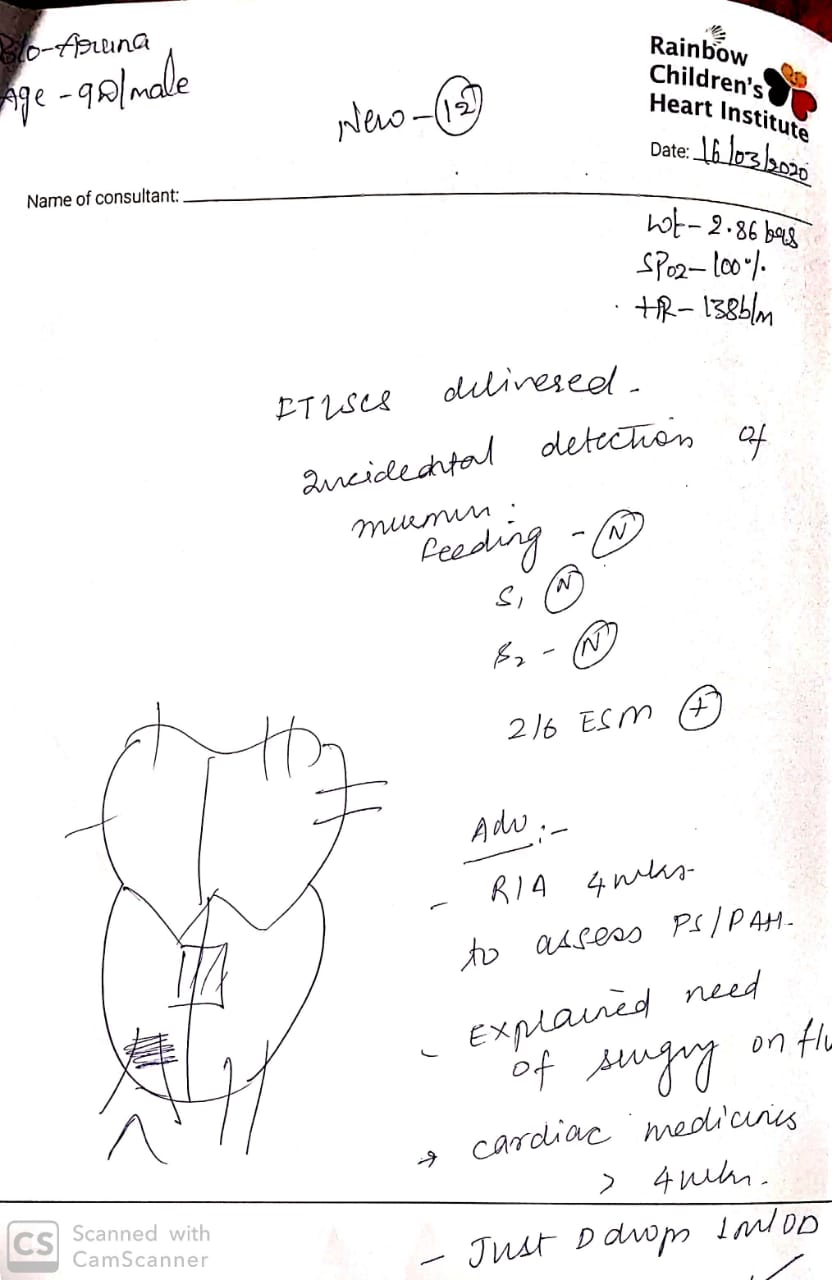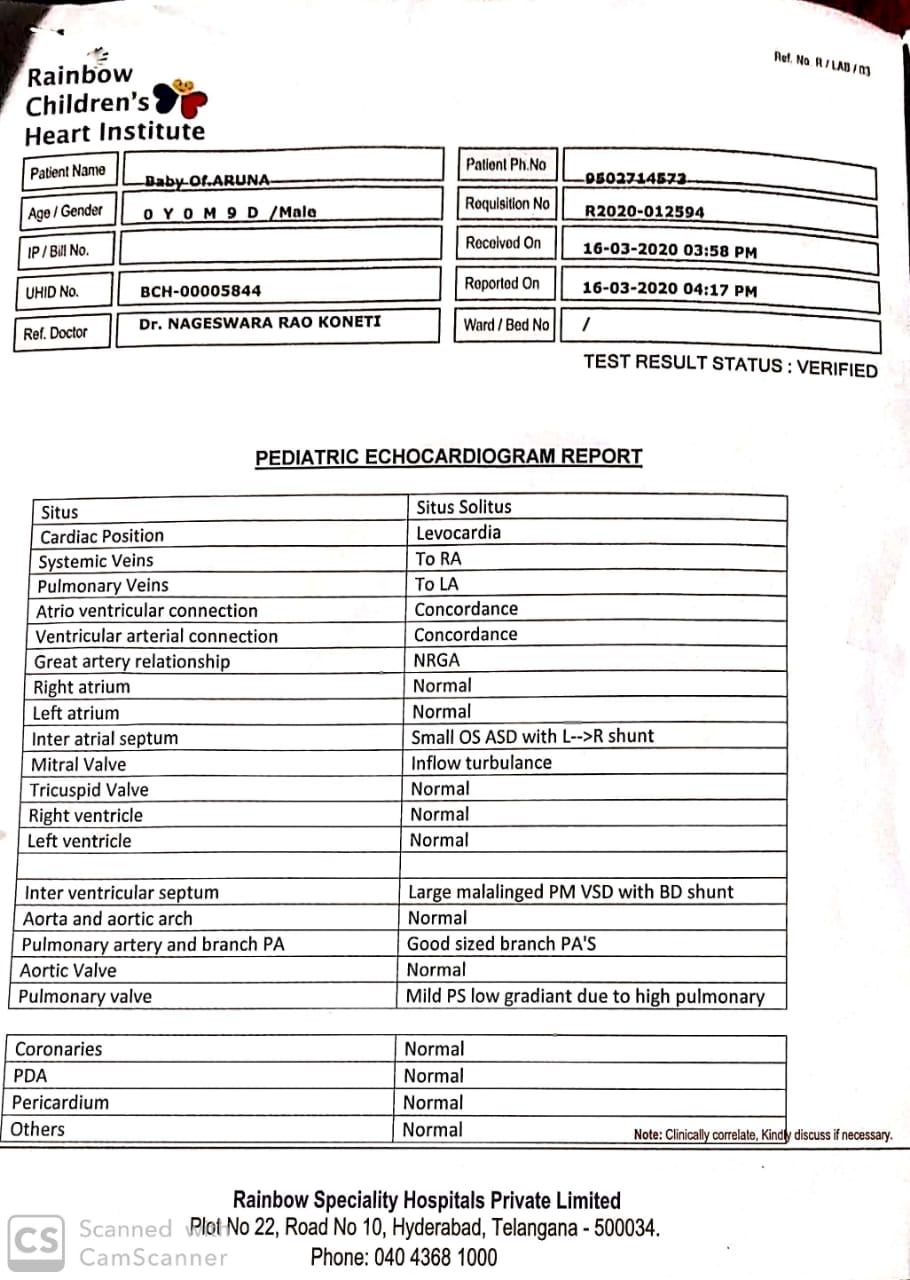 Baby Of Aruna is currently admitted in a Children's Heart Institute, Baby is in NICU.

Please come forward to support my cause. Any contribution will be of immense help. Do contribute and share this campaign link with your friends and family.
Please support as much as you can, Every penny counts.
UPDATE ON 2ND MAY :
Hello Supporters,
I'm Raju, father of baby, the baby is doing good, The surgery is scheduled on 7th of may in rainbow hospital banjara hills, Hyderabad. We are in need of more 2lacs. Thanks for all your support and prayers till now. Please we need your support more and thank you once again.