Hello Supporters,
Mrs. Keeravani baby, 16 days baby is suffering with SEPSIS, THROMOBOCYTOPENIA, COAGULOPATHY, ANEMIA, METABOLIC ACIDOSIS,HEPATOMEGALY. The baby is being treated with MECHANICAL VENTILATORY Support, IV fluids, IV antibiotics, multiple inotropic support, multiple blood transfusions and peritonial dialysis. With above condition baby may require further NICU stay for 2-3 weeks. They spent almost everything they had and now they're seeking for CMRF funds but they do not have enough time for treatment.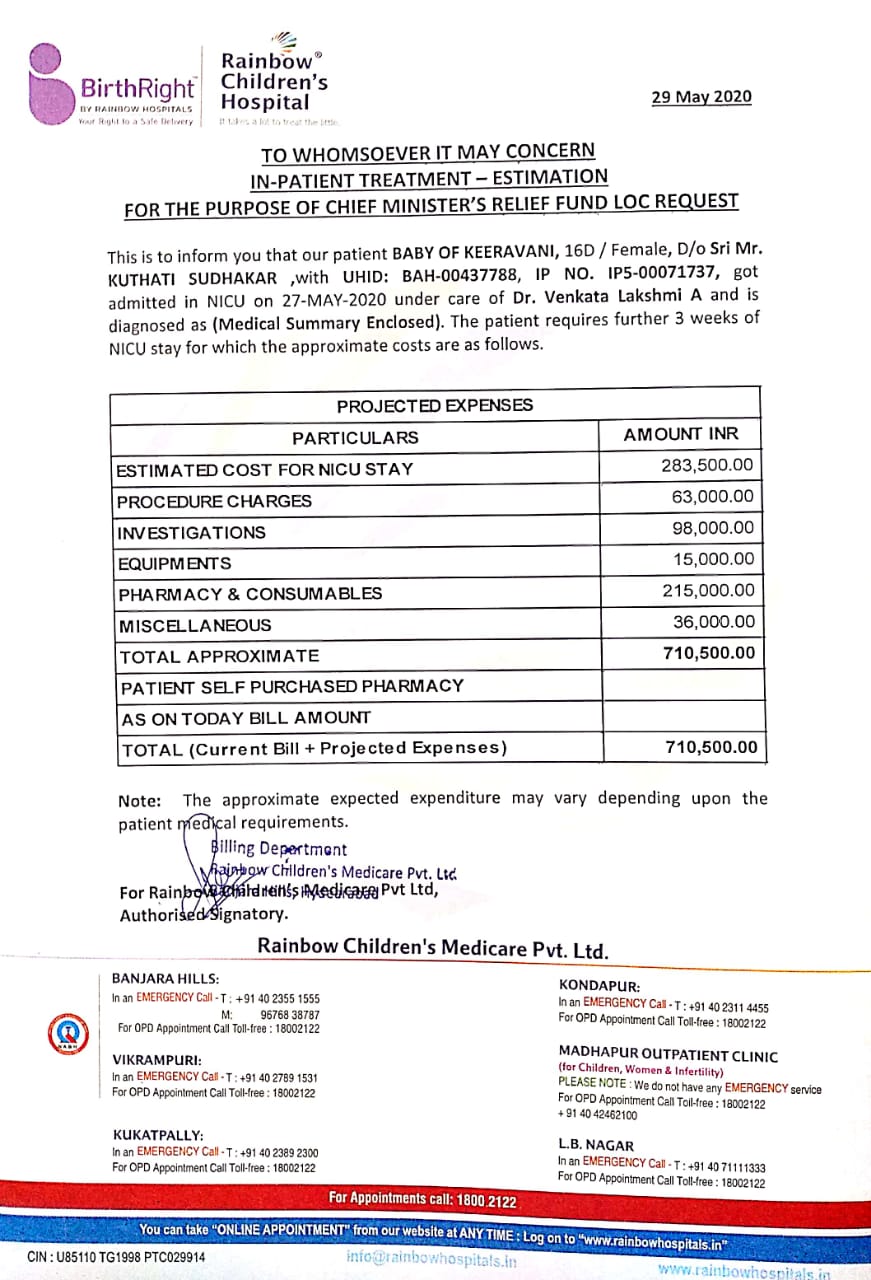 The background of family is very poor and its just a 15days baby. They have not even named the baby yet and the little one is struggling for life. Baby is suspected with IEM, HYPOTENSION, ABDOMINAL DISTENSION-SEPTIC ILUES AND HYPONATREMIA.Please come forward and help this little baby get the treatment done and welcome to the world again!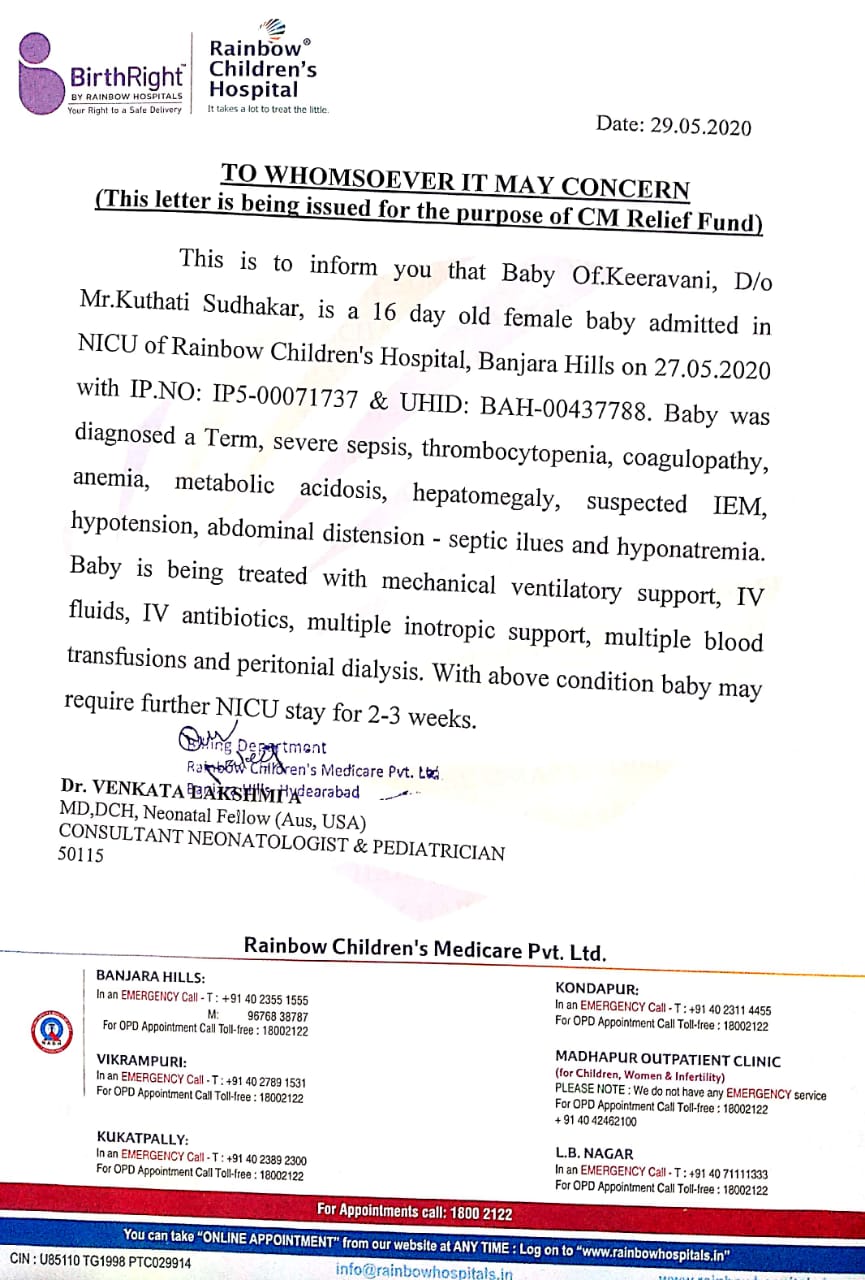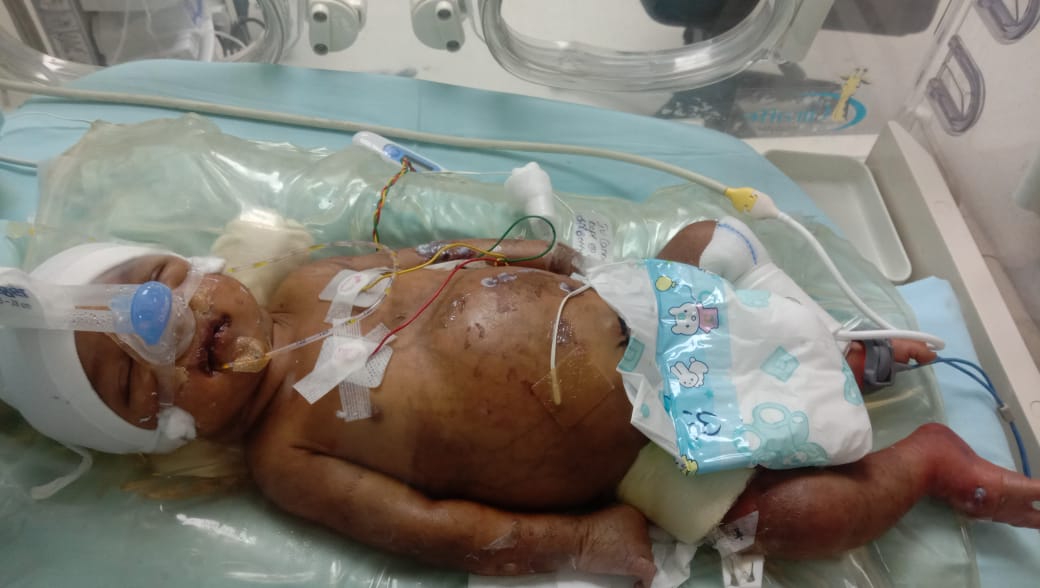 The little baby girl who is just 15 days old suffering with sepsis. Doctors have confirmed that They need more 500000 for the baby treatment and they have paid 2,50,000 to hospital. They paid the amount what all they had and took loans too, now they're totally out of money. This little angel need our help immediately.